Kawaii Kon 2016: A Convention Report
Written by Chris Kwock (@kwock)
My con season has officially started with my home convention in Hawaii, Kawaii Kon. Our mayor officially recognized Kawaii Kon with a proclamation too, because of how well it's been promoting Japanese culture! They opened another section for the convention bringing the total to about 68,000 square feet which is a big difference compared to what it was before. The space was added to their dealer's room/artist alley and while it isn't as overwhelming as Anime Expo's or San Diego Comic Con's dealer's room, I still feel that there was a lot more ground to cover in that area. I had a hard time just my friend's booths and have gotten lost thinking they were in another row even after I had found them. It's nice that as a smaller con in a big convention center, it still has room to expand and accommodate a larger crowd as it continues to grow.
Kawaii Kon for me was both a mixture of work and fun. This year felt especially busy with the amount of needed coverage and its expansion, I didn't get to see a lot of friends. I would see some friends multiple times a day and some I didn't even see once. Just the timing of our free time was off. I had a friend from San Diego who came and mentioned how she loved the cosplay community here and that everyone she met was really nice and super respectful. While she was sitting down and eating, she had a parent come by and politely mention that she knew she was eating but asked if she had a chance to take a photo with her daughter. It's rare that people even acknowledge that you're on break. Reasons why I love attending my small local conventions.
I actually picked up a couple panels to cover which turned out to be really interesting. One was with Good Smile Company who if you don't know makes all those ridiculously cute nendoroids among other figures. They sent over their PR representative who talked about how to avoid bootleg figures as well as how she got started with the company. The other panel I got to check out was Studio Trigger, who showed us the first episode of Kiznaiver. It was already on my list of anime to watch this season and getting to see it the day it was released in a room with some of the guys responsible for producing it was really cool.
Arda Wigs sponsored the fashion show! The designers were h.NAOTO, who showed off his darker Lolita fashion which contrasted with Galaxxxy, who showed off her more fun, cutesy, bright inspired looks. Also modeling for Galaxxxy was musical guest, Maria of GARNiDELiA. Check out some of the photos from the fashion show below. The remaining will be on my page, Chris Kwock Photography.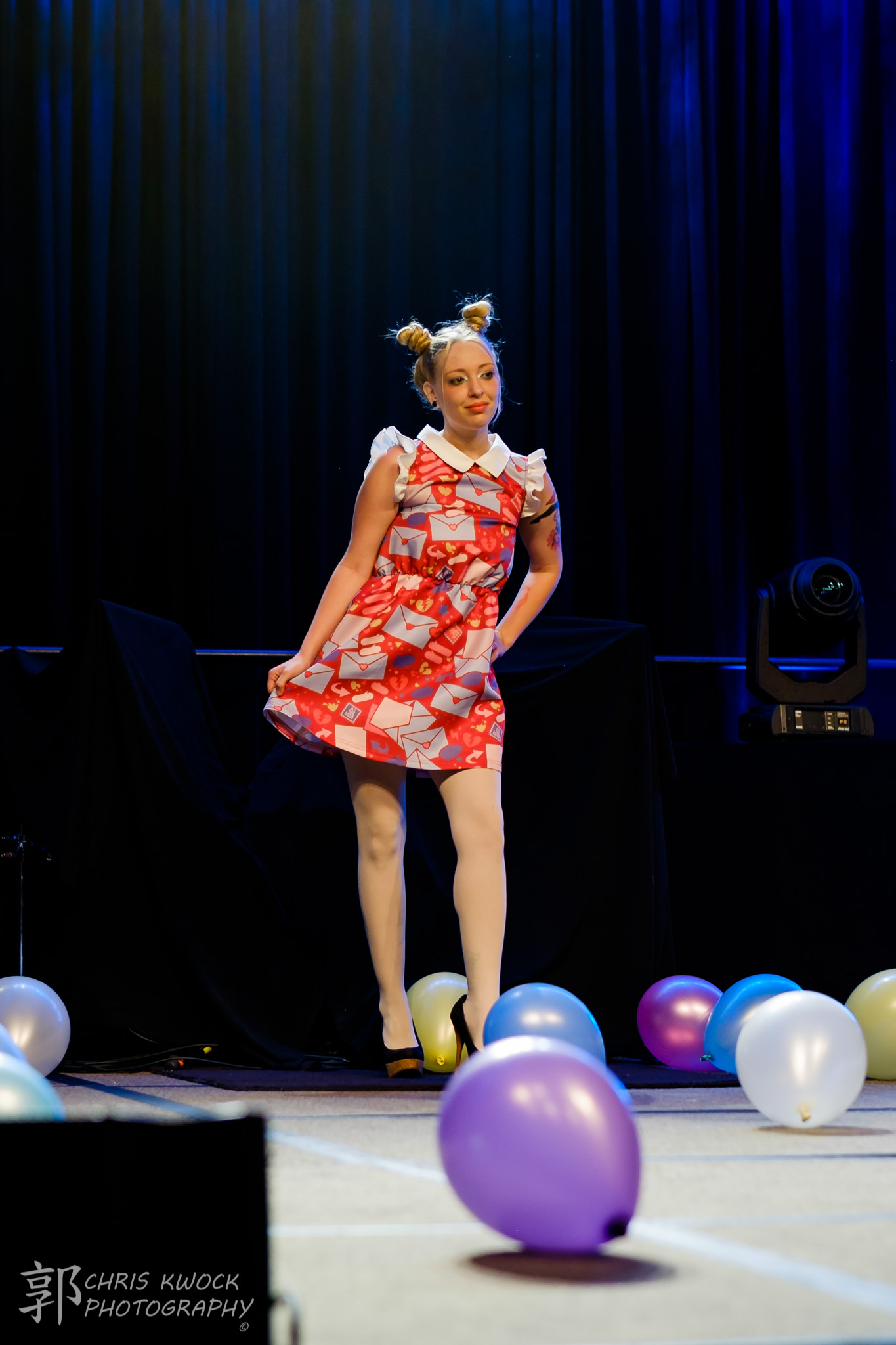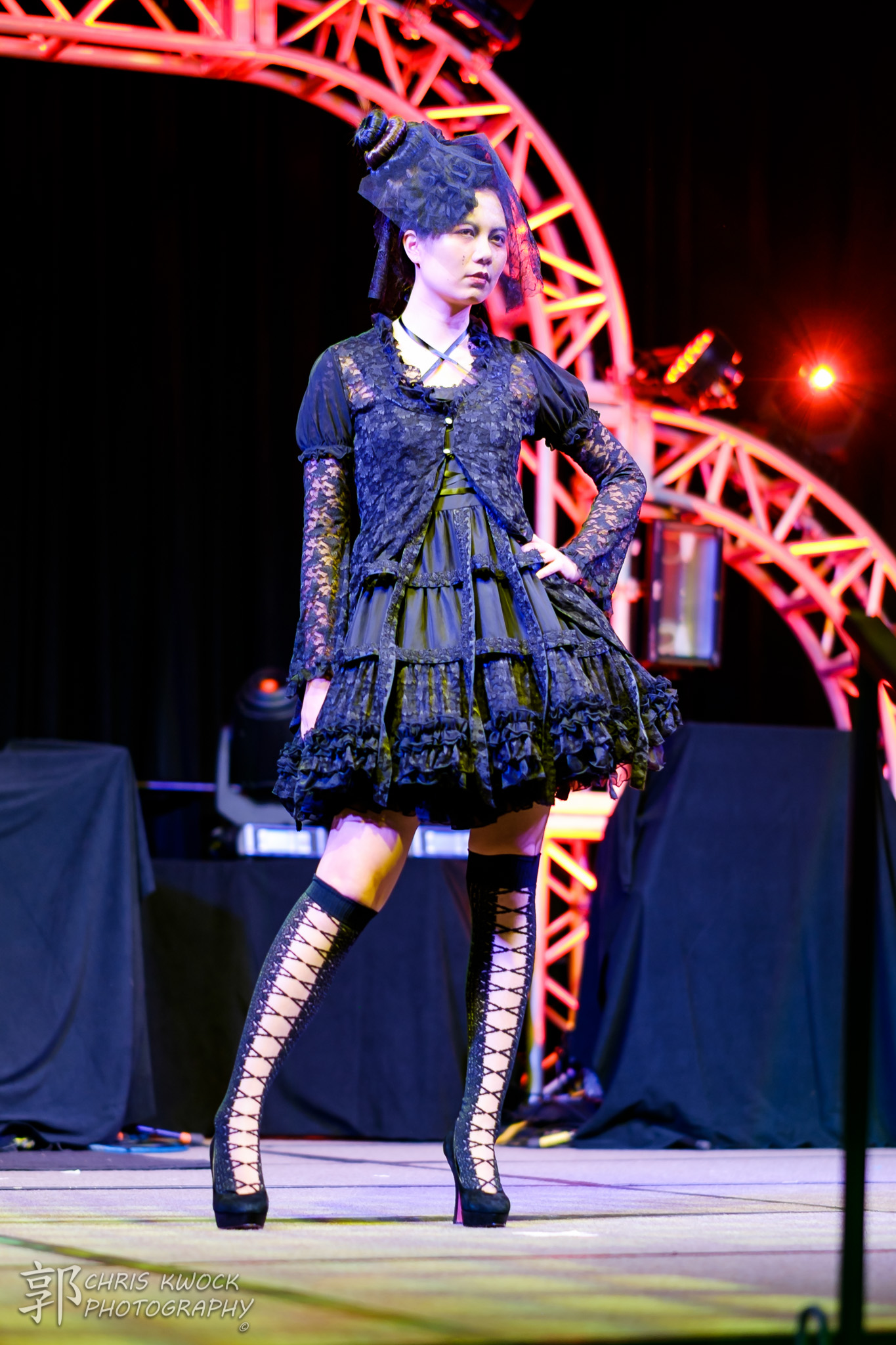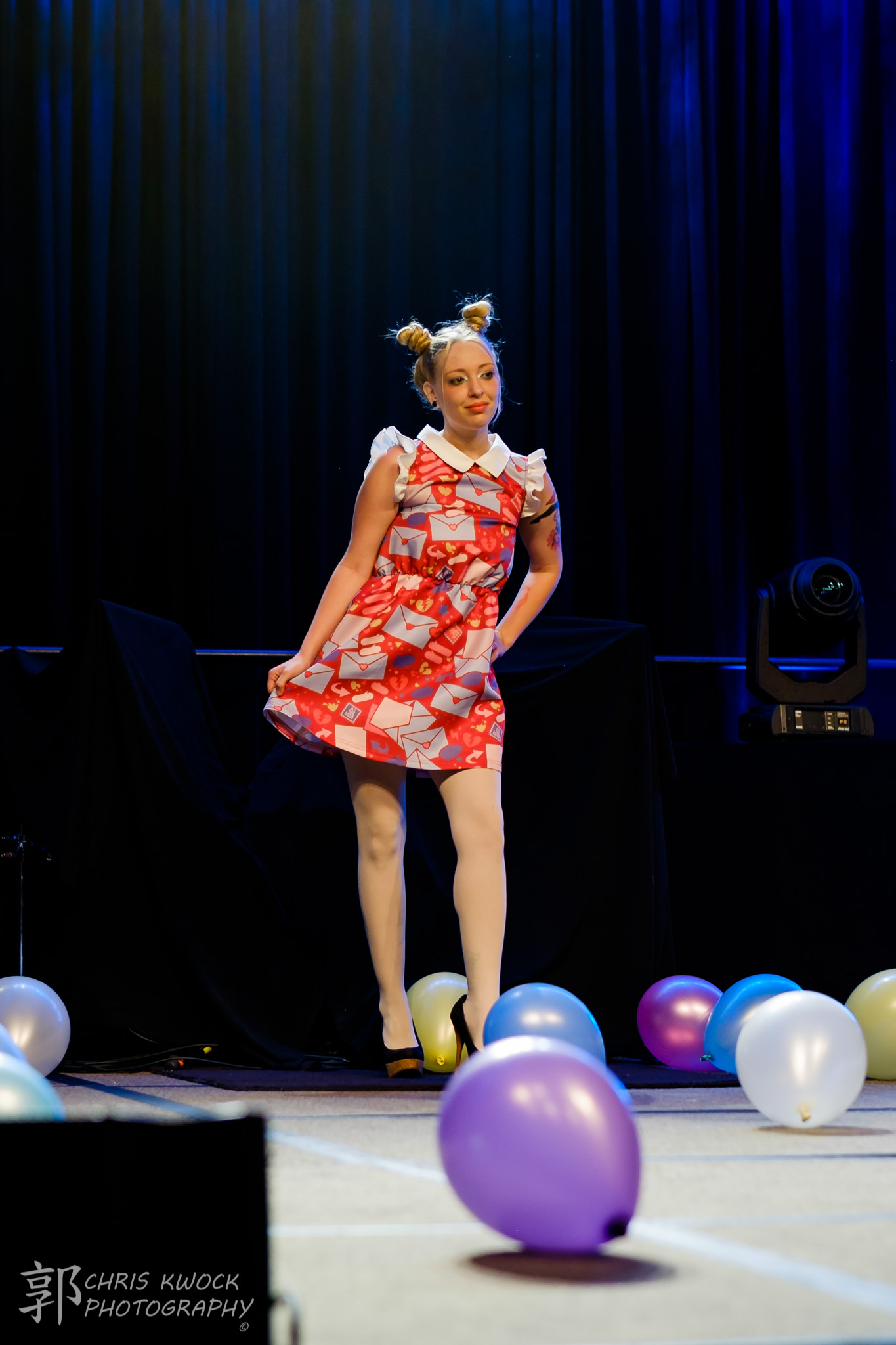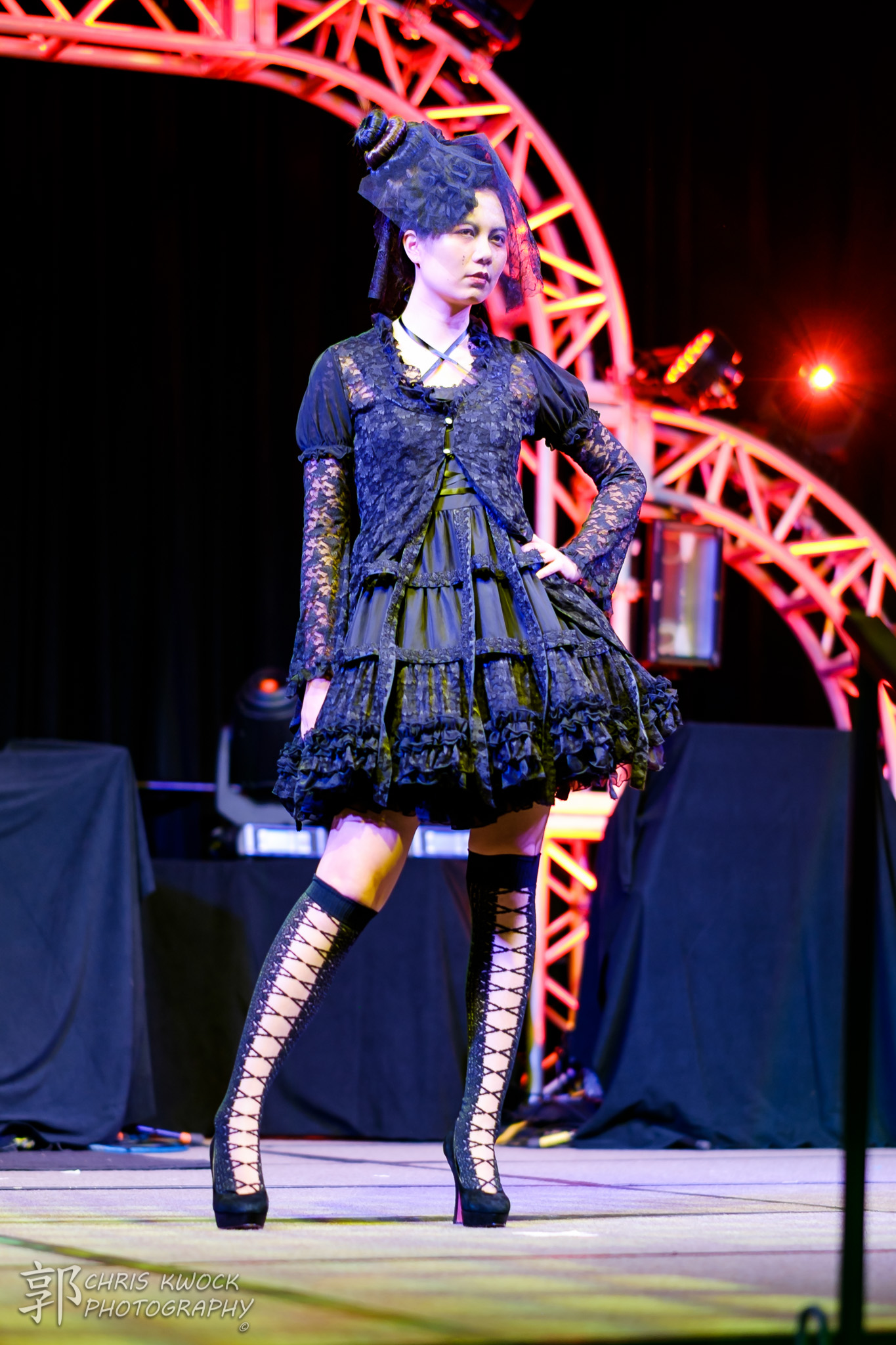 There were so many concerts going on over the weekend, it was a bit overwhelming. There was at least one concert every day and they were all scheduled so that you could attend them all if you wanted to. The musical guests were GARNiDELiA, Joe Inoue, K-Pop group Pungdeng-E, and local artist EMKE. I attended the GARNiDELiA concert and their outfits were just fantastic.
Overall, I had a lot of fun. So much fun that I started to reconsider volunteering for them again since it ate up so much time I could have spent with my friends. We have 2, potentially 3 other local conventions coming up which I'm not volunteering for so hopefully I'll be able to take it a bit slower and spend more time to enjoy the event with friends without worrying about taking photos or looking for subjects to shoot. The portion of the convention center that gets rented out gets bigger and bigger and whenever I go there, there are always smiling faces enjoying the con. I am looking forward to seeing more friends next year at Kawaii Kon 2017!
Check out some of the cosplays I took at Kawaii Kon.